The Apple iPad Air (2022) fills the sweet spot between the regular iPad (9th gen) and the top-of-the-line iPad Pro. It brings with it the power of the new M1 chip along with an upgraded front camera with Center Stage while maintaining the sleek and lightweight profile that iPads have always been known for. Apple iPad Air has become a de facto choice for anyone looking to spend on a great portable machine that doesn't make any major compromises, be it your entertainment needs or when you want to get some work done. The Apple iPads offer an unmatched experience with tons of supported apps and really, there's nothing on the Android side of things that even comes close to matching the versatility of an iPad. Here's how the iPad Air (2022) further blurs the line between a utilitarian device and a laptop replacement.
Apple iPad Air (2022): What's in the box?
Inside the retail box of the iPad Air, you get a 1-metre USB-C charging cable along with a 20W USB-C charging adapter.
Apple iPad Air (2022): Key Specifications at a glance
Price: 64GB - Rs 54,900 (WiFi), Rs 68,900 (WiFi+Cellular) | 256GB - Rs 68,900 (WiFi), Rs 82,900 (WiFi+Cellular)
Display: 10.9-inch LED, 2360x1640 pixels, Oleophobic coating, 500 nits (typical)
Thickness: 6.1mm
Weight: 462g
Stylus: Apple Pencil (2nd generation)
Platform: Apple M1 octa-core
RAM: 8GB
Built-in storage: 64GB/256GB
5G support: Yes
USB-C: Yes
3.5mm jack: No
OS: iPadOS 15
Rear Camera: 12MP (f/1.8)
Rear Camera Video: 4K (30/60FPS), 1080p (30/60FPS)
Front Camera: 12MP (f/2.4)
Speakers: Stereo speakers
Battery and charging: 28.6-watt-hour, 20W charging adapter
Colours: Space Grey, Starlight, Pink, Purple, Blue
Apple iPad Air (2022) review: Build and Design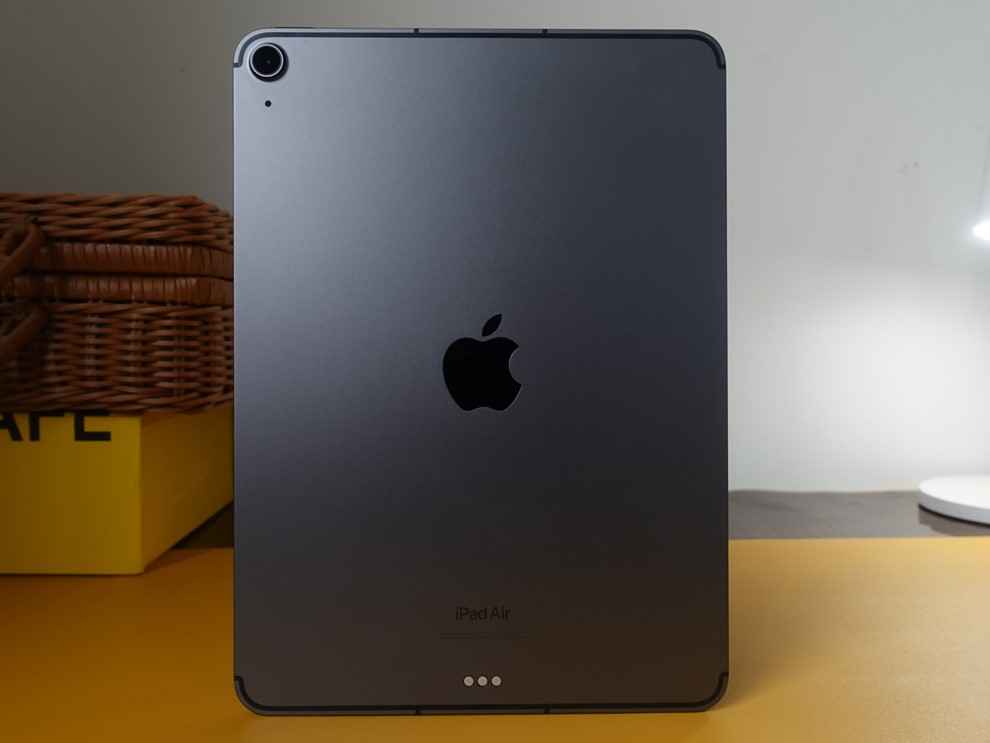 The iPad Air 2022 has the same build and design as the 2020 model and you wouldn't know the difference if they were kept side by side. It's a familiar design with flat edges, rounded corners and slim bezels, all packed in a neat and minimal aluminium build.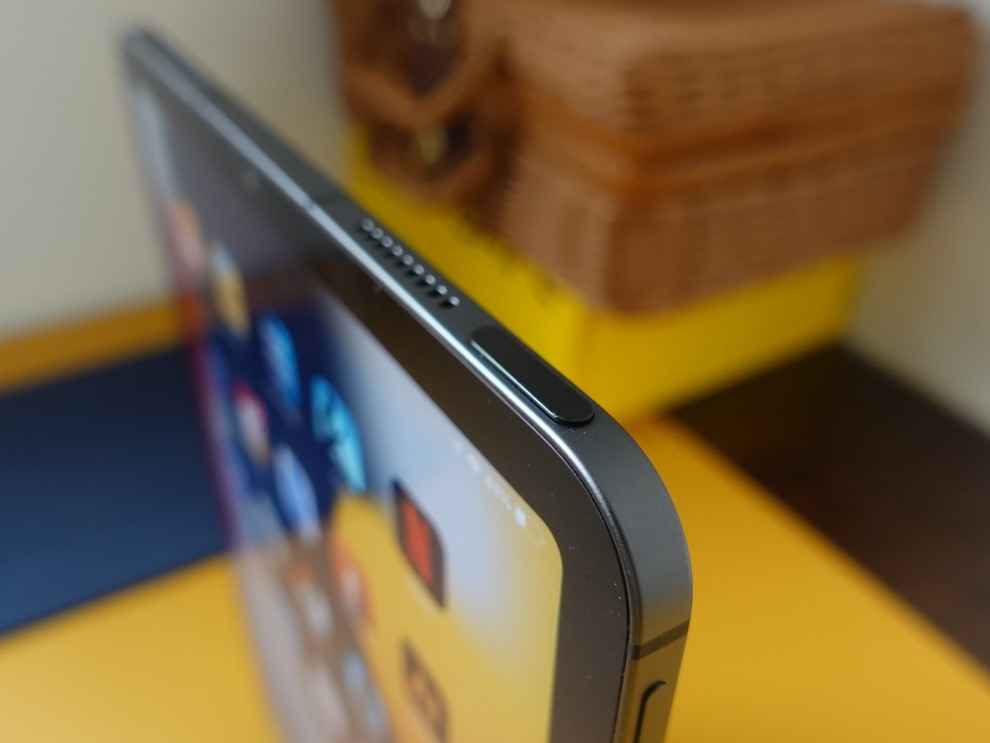 The top button doubles up as a Touch ID sensor and allows you to quickly unlock the iPad Air without any hassle. On the right side, there are volume buttons, a magnetic connector to attach the Apple Pencil and a nano-SIM tray on cellular models. There are two speakers up top along with a microphone and two at the bottom along with a Type-C port which supports USB 3.1 Gen2 and DisplayPort, so you can connect an SSD storage for data transfer or mirror to a second screen.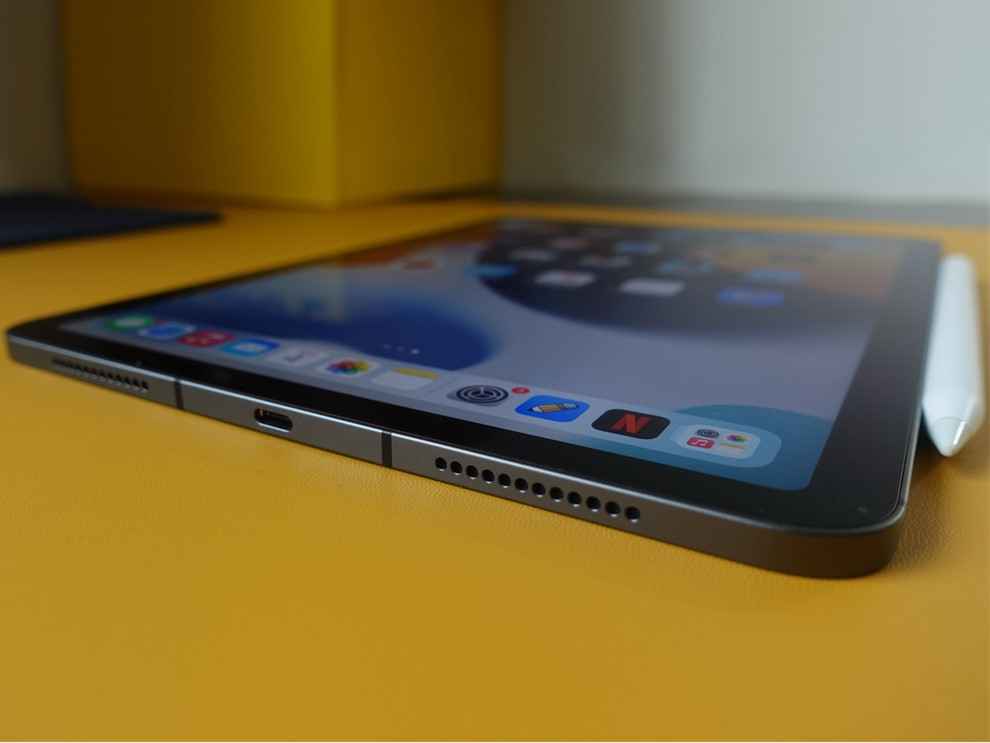 The buttons feel solid and are tactile, going with the whole premium build. Even though the 10.9-inch display may seem large for those with smaller hands, you don't have to make an effort to reach the buttons in docked mode or otherwise.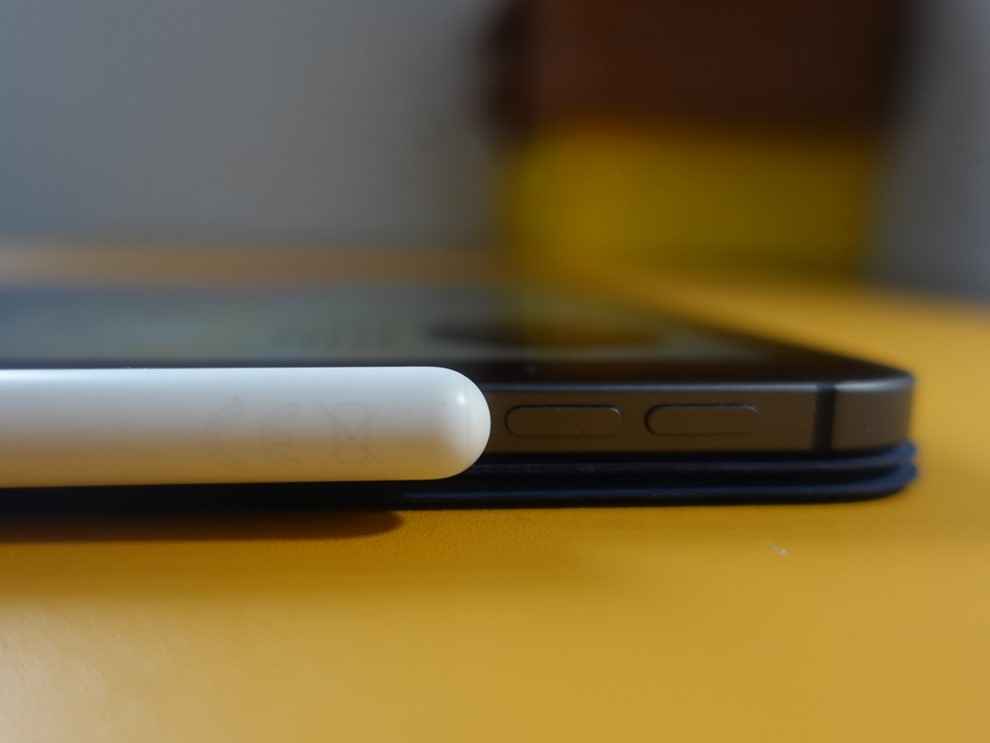 The iPad Air (5th generation) has a practical and functional design that's meant for multitudes of use cases. It's so lightweight you can easily carry it in your backpack or can make it a centre of attraction in your living room or study. The only complaint I have with the build of the iPad Air and iPads, in general, is that there is no official IP certification which means that you have to keep it away from any kind of splashes of water. So no reading near the pool or watching recipes in the kitchen without constantly living in fear of water damage.
Apple iPad Air (2022) review: Display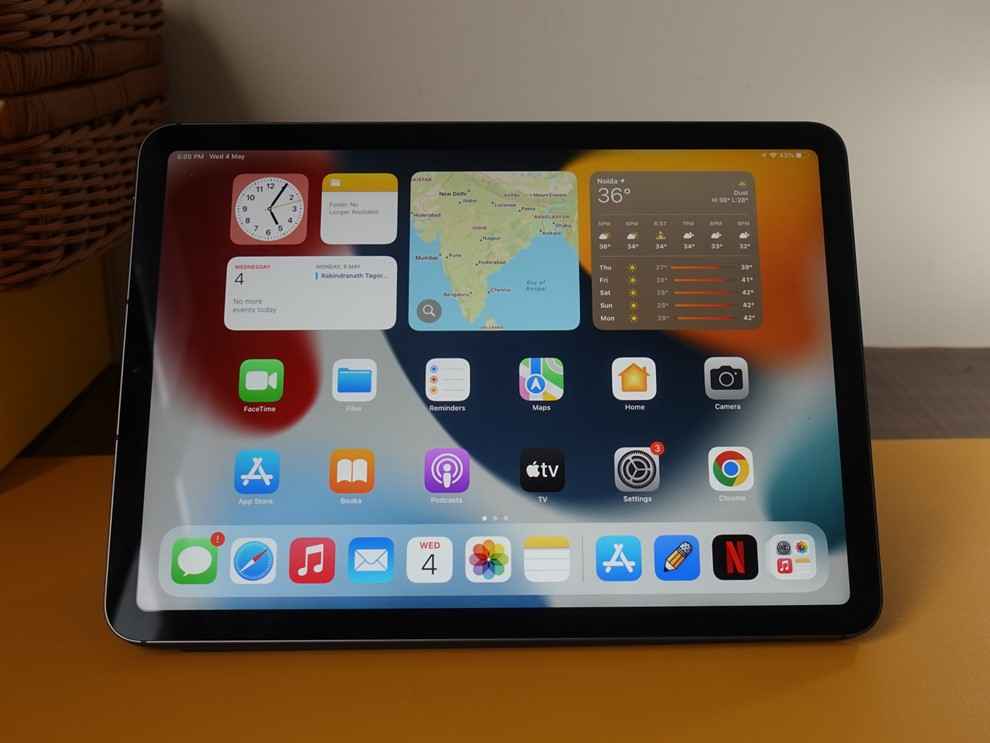 The display is the centrepiece of any tablet experience and with the iPad Air, we get a great and immersive display that produces good-looking visuals. It's the same display as the previous-generation iPad which means you can rest be assured of crisp and vibrant imagery. The screen also supports Dolby Vision which comes in handy when watching your favourite TV show or movie on Netflix or Apple TV+. Though it misses out on HDR and high refresh rate support which is reserved for the Pro models, you are still getting a great viewing experience.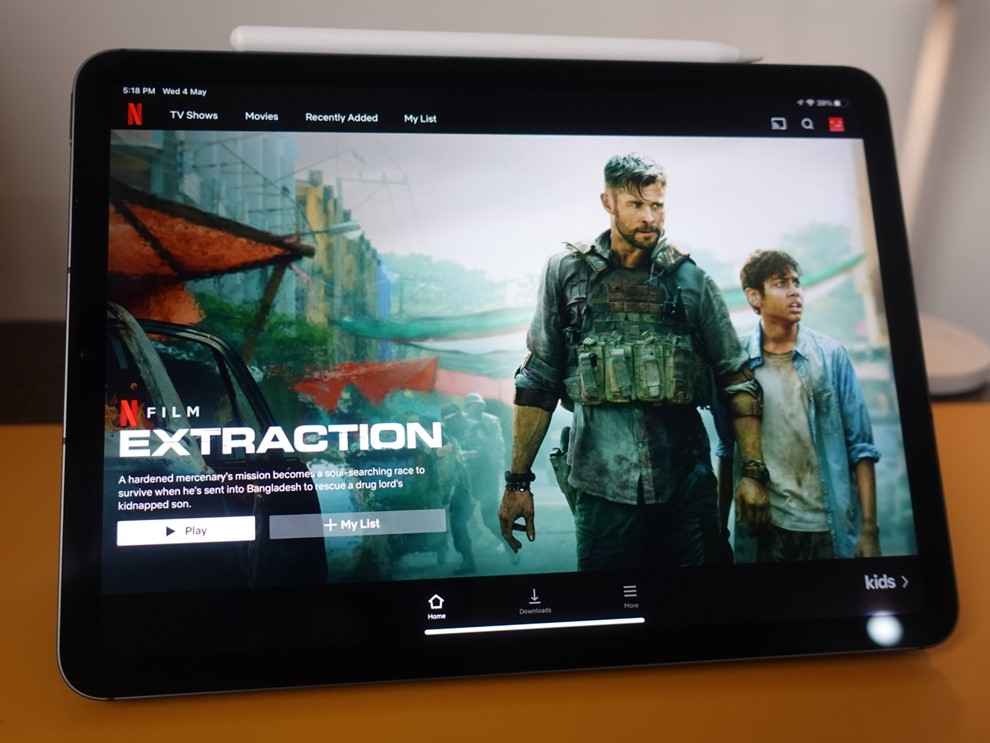 In our tests, the peak luminance of the iPad Air 2022 display stood at 520 nits without True Tone and 470 nits with True Tone enabled. These are pretty good numbers and tell us that the display can get really bright, even under harsh sunlight. I rarely needed to crank up the brightness to full while watching or reading something. The screen has a reflective finish with low reflectivity which means your viewing experience doesn't get hampered if there are glaring lights in the background.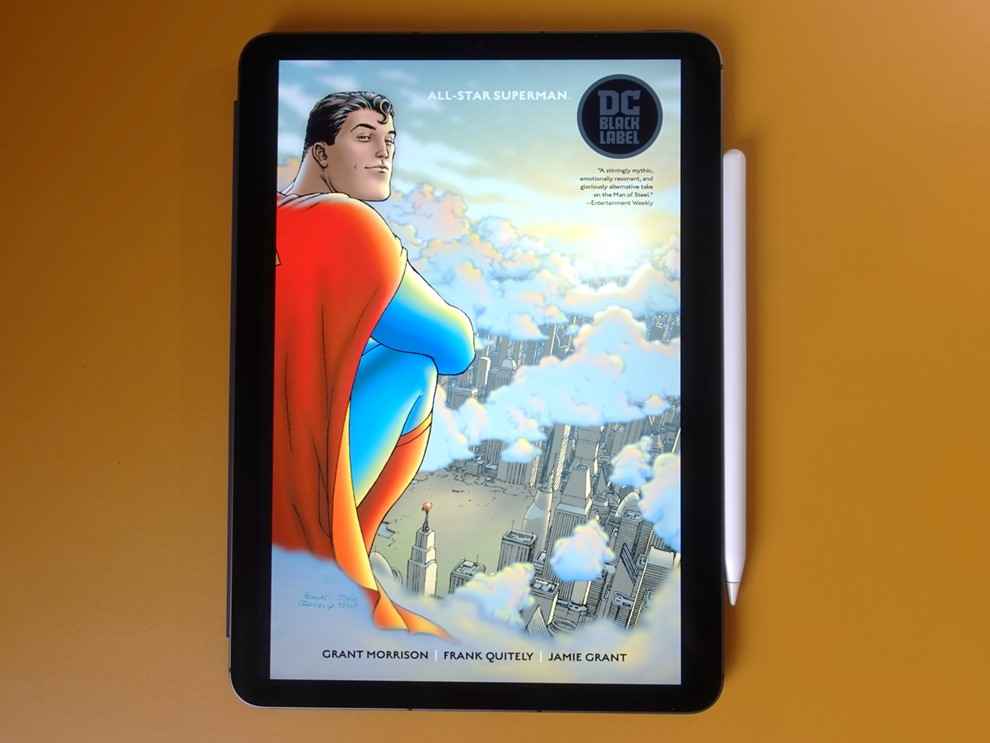 Reading comic books is a great experience on iPad Air (2022)
This display size I believe is perfect for watching, reading, playing and note-taking but you will find yourself missing your laptop if your use case involves going back and forth between different spreadsheets or multiple tabs in the browser. Otherwise, the screen is big enough to edit videos, sketch or even 3D modelling and it gets better as more apps take advantage of the M1 chip underneath.
Apple iPad Air (2022) review: Performance
The new iPad Air gets the same performance chops as the Pro models which means that it is super smooth in daily use and won't let you down when you need that power efficiency. This is the same M1 chip that you will find in the MacBook Air which has been designed in-house and is a solid step-up over the A14 Bionic from the previous generation.
With the M1 chip inside, the iPad Air 2022 is running at warp speed and it feels really powerful at handling tasks like multitasking, sketching, editing 4K videos, retouching photos, music production and more. I didn't really come across any kind of issues in my time with the new iPad Air and that is credited to the great synergy between the M1 chip and the iPadOS 15 which has come a long way from being an extension of iOS to a fully-fledged operating system that complements the iPad with tons of functional features.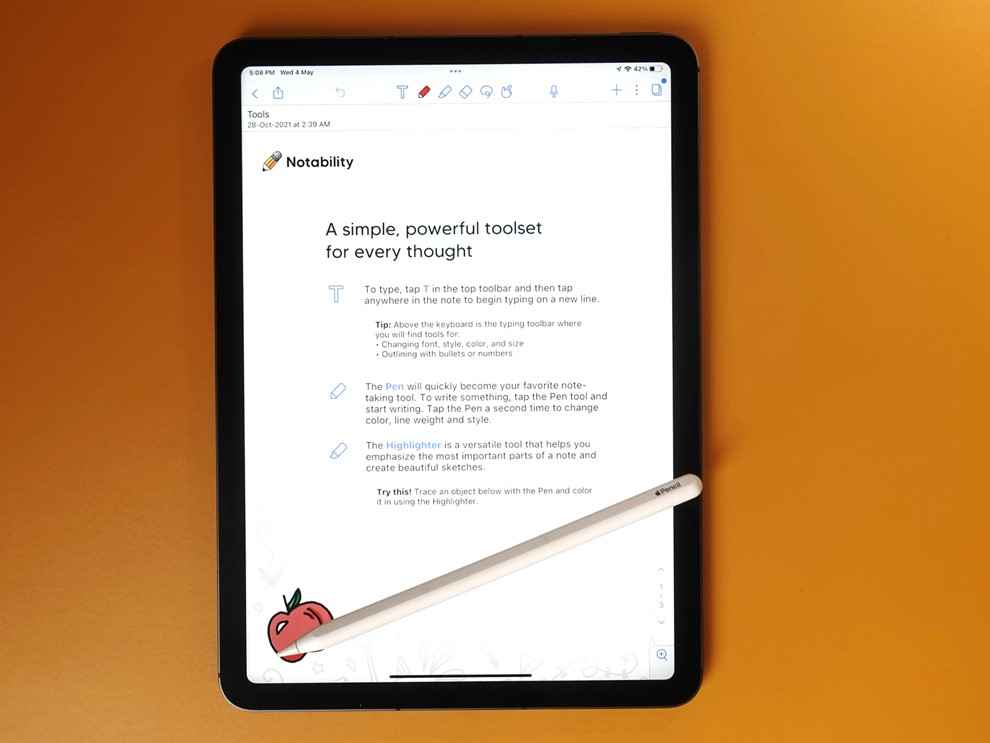 Using Notability to take notes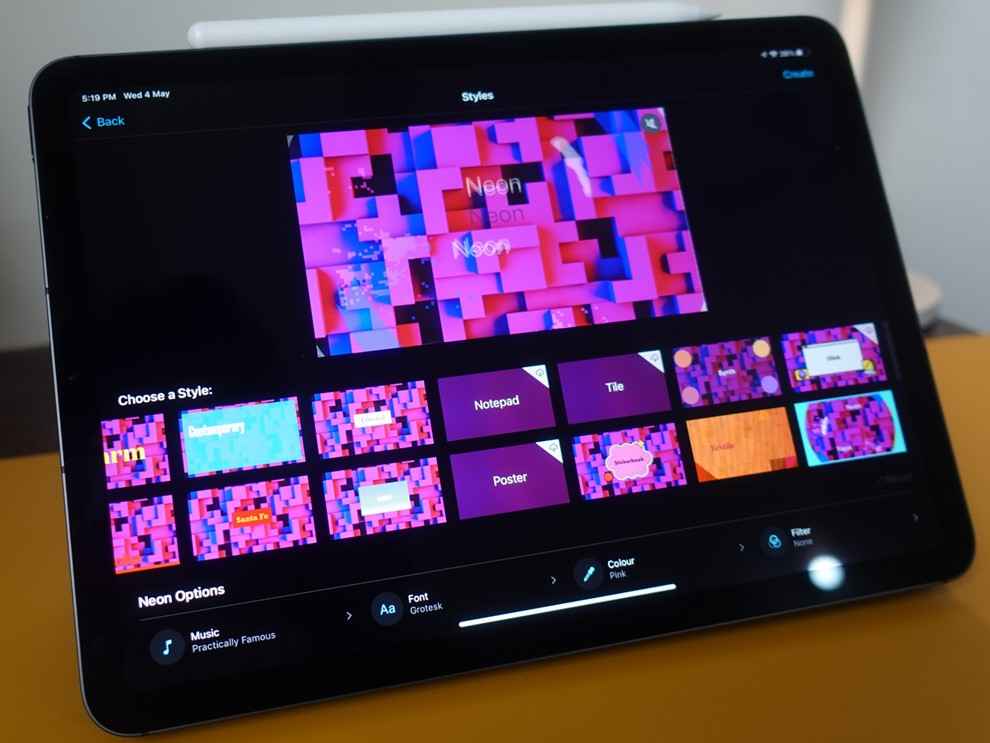 The iPad Air 2022 stood tall in our testing process raking great scores in synthetic benchmarks like AnTuTu where it crossed the 1 million mark which brings it very close in performance to the iPad Pros. We ran games like COD Mobile, Genshin Impact and BGMI where the iPad didn't show any signs of frame drops or janks in running demanding titles. In fact, there are tons of Apple Arcade games like The Pathless, Monument, Lumen, Thumper+, Castlevania and more, available from the App Store which take advantage of the large screen estate and the M1 chip to give you a great gaming experience.
When it comes to daily use, the iPad Air can be paired up with a keyboard to be used for making a presentation, and writing and can even have two tabs open side by side with another one as a floating window. For a basic workflow, the iPad Air works just fine and with the first-party apps like Pages and Safari, you won't have any issues in making the most out of it.

A 5-minute drawing of The Punisher artwork by @thirdworldblues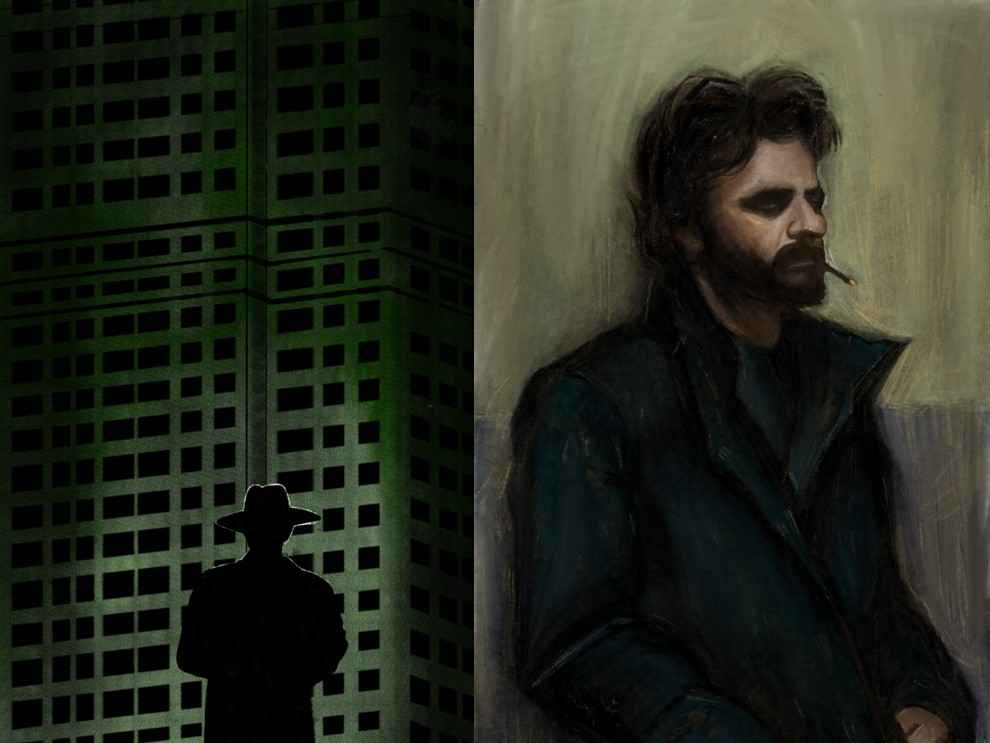 Artworks by @kalakaardas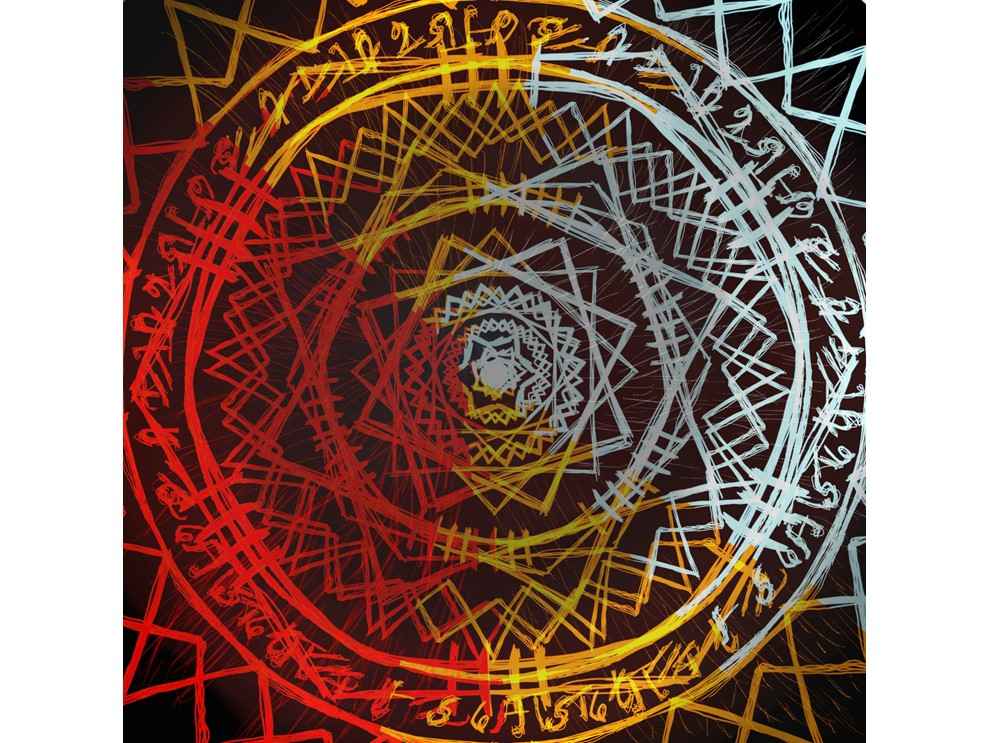 Doctor Strange inspired Tao Mandala art by @shot.gun.papi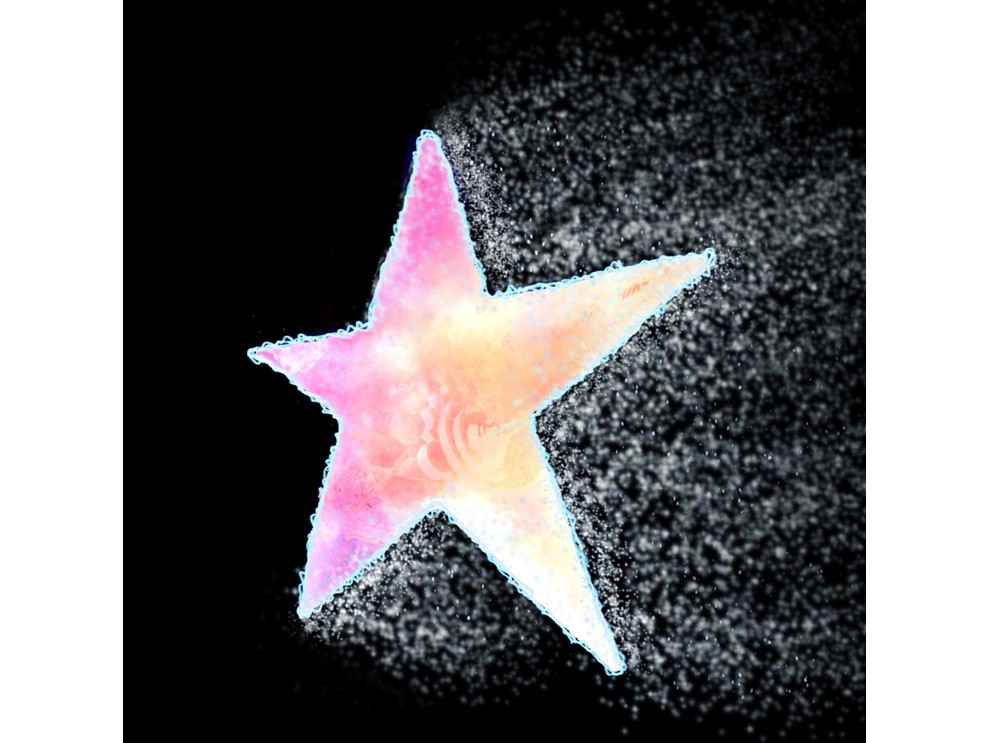 Credit: @shot.gun.papi
Coming to the most important accessories, the Apple Pencil is a great tool for using the iPad Air and makes it really easy to jot down notes, scribble and create professional-grade artworks. If you're a creative person who's looking to buy the iPad Air mainly for sketching and drawing, you cannot go wrong with the Pencil as it offers an unmatched experience with a host of supported apps like Notability, Sketchbook, Procreate or Affinity Photo. Right from the different pressure levels to customizable gesture controls, the Pencil gives you an edge that makes filling the canvas a whole lot more enjoyable.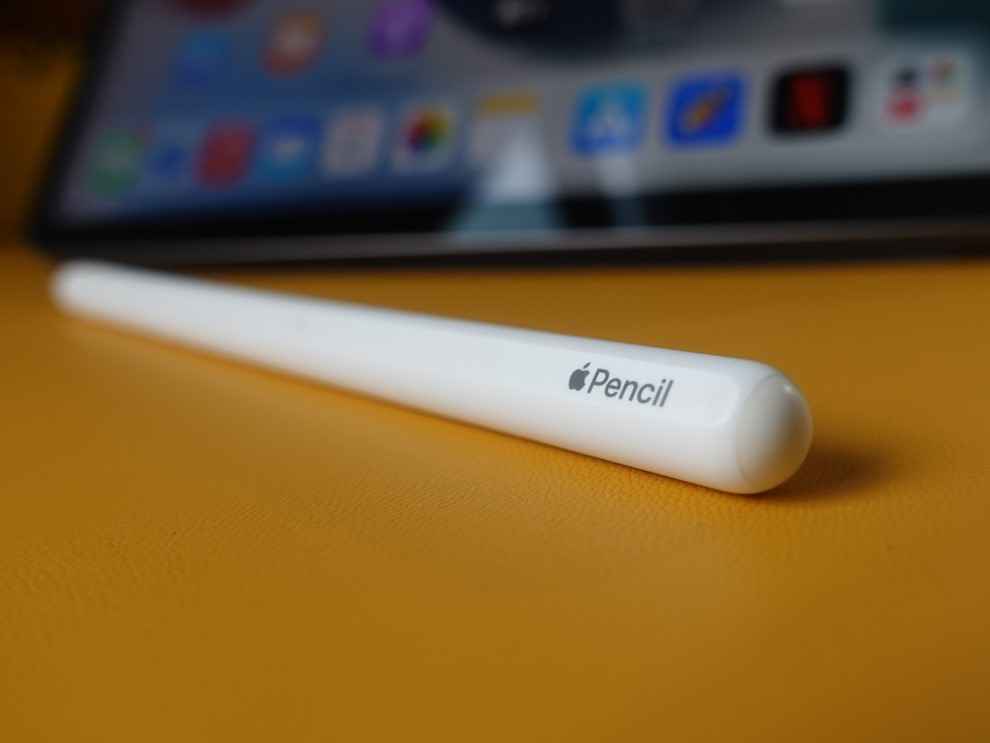 Apple Pencil
Then there's the Smart Keyboard Folio that Apple offers which lets you switch between two viewing angles or the Magic Keyboard which has a cantilever design, a trackpad and an overall better typing experience. However, there's a cost attached to it and there are many third-party keyboards available from brands such as Logitech that you may want to look at first.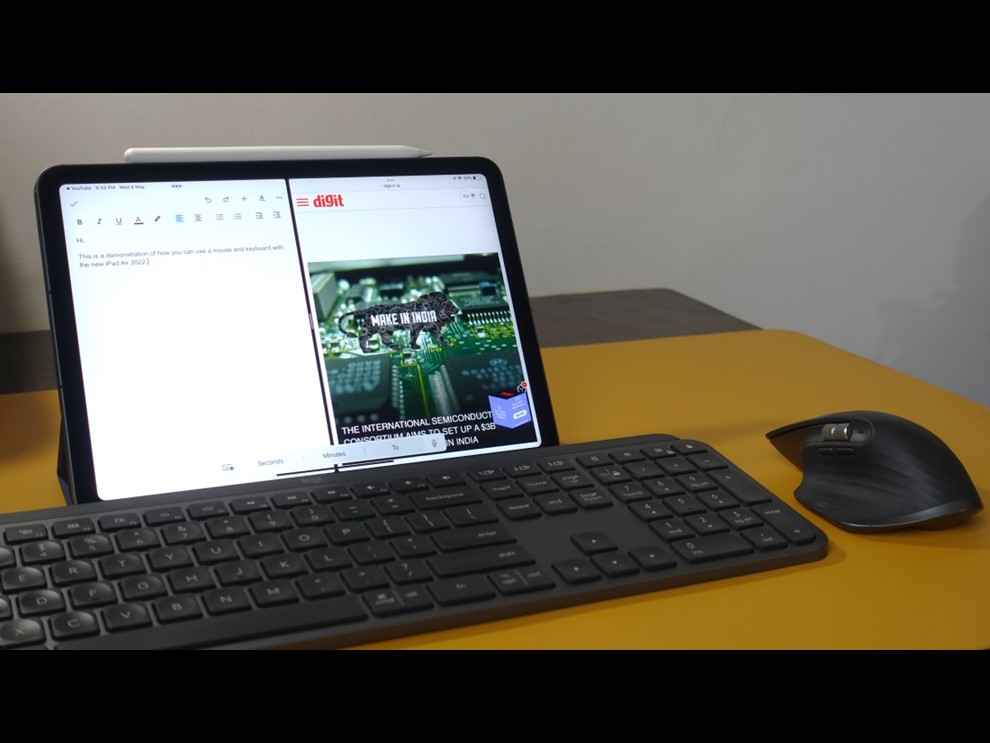 Apple has put a lot of potential buyers in a dilemma with the choice of storage on offer with the iPad Air 2022. The base model has 64GB storage and the only other variant has 256GB storage. Given that most apps and games are getting larger in size, it only makes sense to go with the base 64GB storage if your use case doesn't require you to deal with heavy files and transfer them between devices, say an SSD.
Apple iPad Air (2022) review: Battery Life
The new iPad Air has the same 28.6 Wh battery as the previous generation Apple promises to offer upto 10 hours of watching videos. In our tests, we found that the iPad Air does live up to that claim as it went on for just about 10 hours playing a video file locally before giving up on us.
In daily use, you can expect around 6-7 hours of average screen time but the best thing about this iPad is that it is an efficient device which doesn't consume enough battery on standby. In 10 hours of being on standby, it only consumed 2-3% battery which speaks volumes about the kind of optimizations Apple has made with the M1 chip at the helm of everything.
For all its speed and steadfast performance, charging the battery of the iPad Air is relatively slow because Apple packs in a 20W charging adapter which takes roughly 2.5 hours to fully charge.
Apple iPad Air (2022) review: Cameras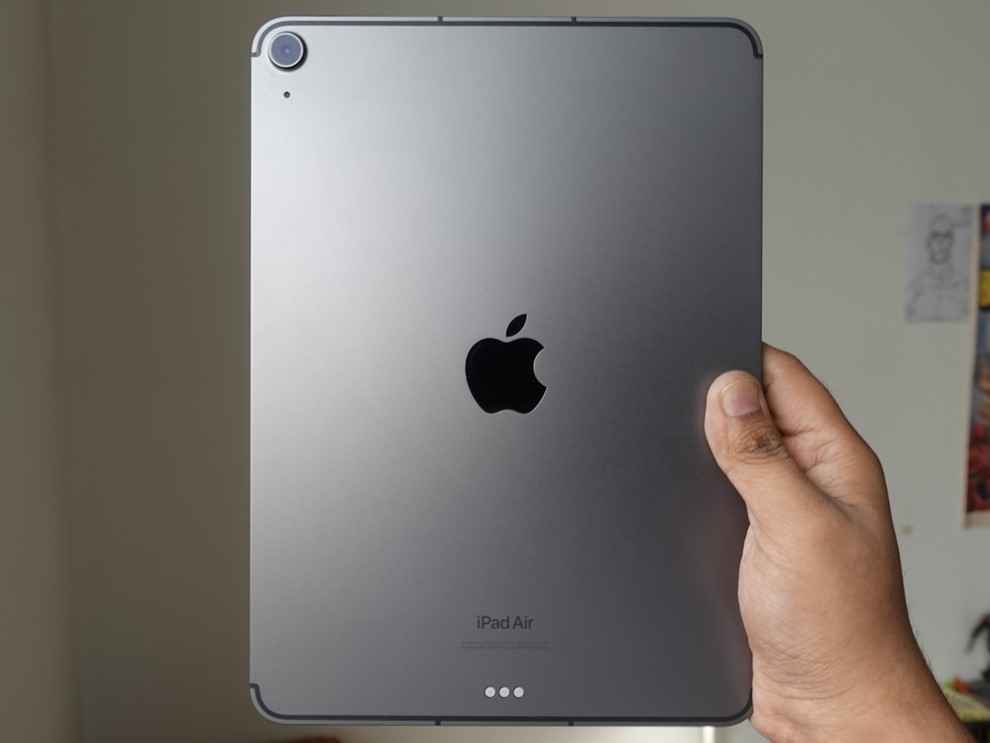 The main camera is the same as the last generation and for all intents and purposes is pretty great. The pictures from the rear camera are decent with a good amount of details and close to natural colours. This camera can also record in 4K UHD at upto 60FPS and supports electronic image stabilization. The main camera can be used to scan documents that you can share and experience AR environments in apps and games.
Apple has upgraded the front camera which is now a 12MP ultra-wide angle sensor with a 122-degree FOV, wide enough to capture a roomful of people. With it, we also get video calling features like Centre Stage which automatically changes the frame to keep you in the middle of the frame. The video quality of the front camera is excellent and it records at 1080p at upto 60FPS. My only qualm about the camera is its placement as the hands cover it up when held in landscape orientation.
Who Should buy the iPad Air (2022)?
Apple gives you a blank canvas with the iPad Air 2022 making it perfect for today's creative professional. It can help you make projects, edit pictures or videos, take notes, sketch, record music, design, animate and so much more. It's great for people in colleges who need a powerful and portable device for studying and if you happen to do some sketching or 3D modelling on the side, it gives you a great chance to explore your artistic abilities. This solid experience is backed heavily by the app support which is where Apple's ecosystem shines and brings together the power of the M1 chip with the iPad OS, offering performance at par with the Pro models.
There's a big conundrum if you go buying the iPad Air 2022 in the market. It starts at ₹54,900 (WiFi) for the 64GB model and ₹68,900 (WiFi) for the 256GB option. This brings it really close to the 11-inch iPad Pro (WiFI) with 128GB storage which is an overall better product than the iPad Air 2022 at just a 3,000 INR markup. Of course, this doesn't involve the additional cost of accessories like Apple Pencil or Magic Keyboard but if you have the budget go ahead and get the 11-inch iPad Pro.
If you happen to be someone who's looking for a great tablet experience the iPad Air 2022 is a great option for a wholesome experience. As for whether it's a laptop replacement, I'd say it has the capability to replace a whole lot of laptops, especially now with the M1 chip but it's still not there.